What an event! Gavin's Bar Mitzvah was held at the Loews Portofino Hotel on Saturday, December 5th, 2015. This was one for the books as we played alongside of the Soul Rebels, an eight-piece New Orleans based brass ensemble that incorporates elements of soul, jazz, funk, hip-hop, rock and pop. The audio and lighting were provided by CPR, and the setup was absolutely phenomenal.  The entire CPR team did a class-act job with their production. Here is a snapshot of the room while the band was warming up: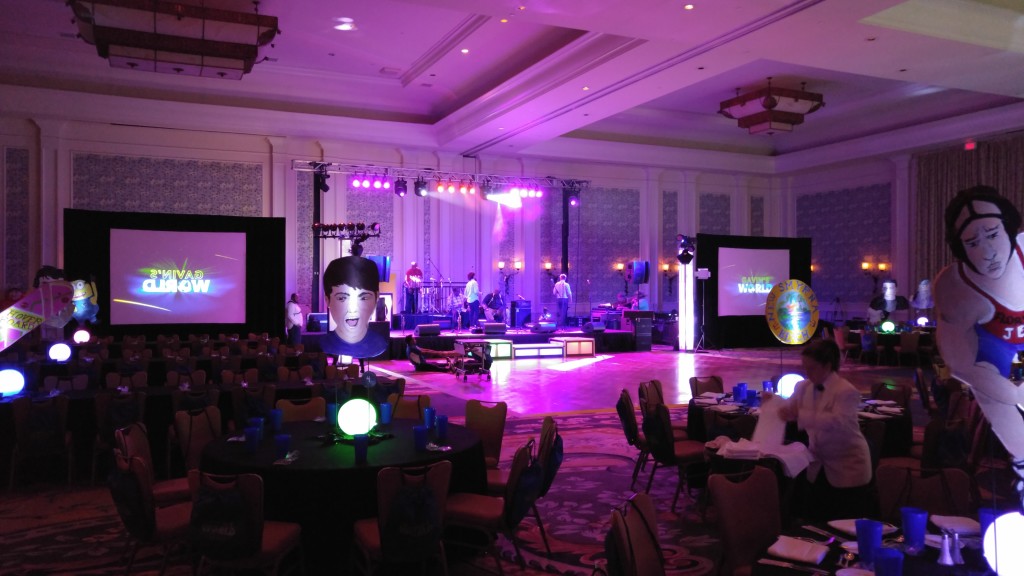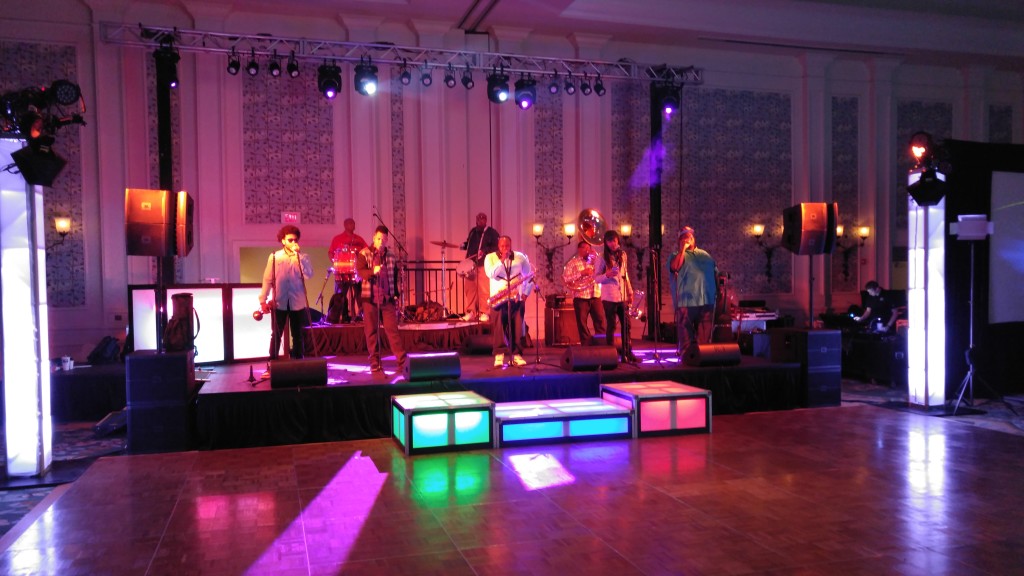 Radd Chad, Chuck, Christina, and Matthew were the ZSE dancers for this event, and led the crowd with follow-along moves while the Soul Rebels added a unique band/DJ combo touch to the typical Bar Mitzvah. Matt was the Master of Ceremonies for the evening, and Carey was on the 1′s and 2′s. We were paired up with some of our favorites as Emelie Jones was snapping pictures, and Steve Graham of Cinemedia was capturing the event on the video camera.
The coordination was done by Festive Occasions by Faye, with day-of coordination by Andrea Pavone.  The room was beautifully decorated to the theme of 'Gavin's World', in which each table incorporated different hobbies, interests, or favorites of Gavin. There was a green screen photobooth provided by Click! Creative Event Photography, and their was also an airbrush station provided by Sure Shot Air Brush.
During cocktail hour, sister Kendall stole the show during the boys versus girls dance off dancing to 'Watch Me' by Silento, which you can see here:
The show ended with Dad's request "When The Saint's Go Marching" by the Soul Rebels, which you can see here:
Mozel Tov to Gavi
n and the Wheeler family. Rachel and Brian, you put on one heck of a party, and we were thankful to be a part of it.
VENDOR LIST:
The Soul Rebels
Emelie Jones Haller – Photographer
Steve Graham from Cinemedia – Videographer
Sandy Bonus – Decor
Pete from Sure Shot Air Brush – Air Brush Station
Click! Creative Event Photography – Greenscreen and Photobooth
CPR – AV Equipment
Festive Occasions